NEWS
Hot Pot Adults Xmas Super Series Registration is live!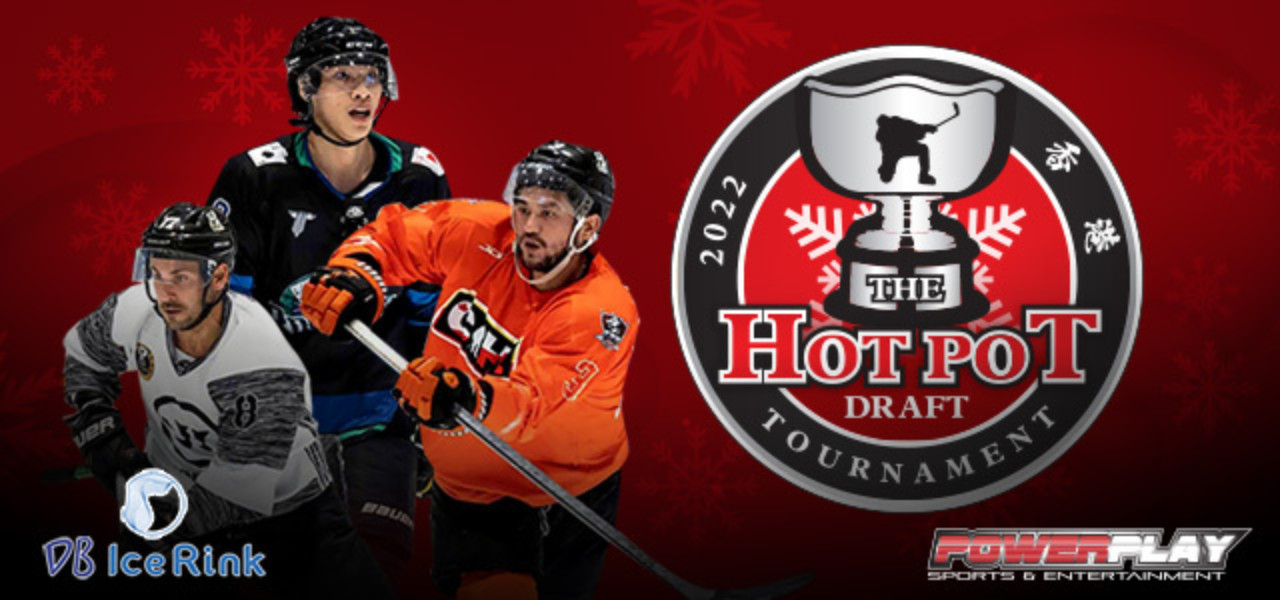 Thursday, 24 November 2022
Registration for this year Hot Pot Xmas Super Series is now LIVE.
Welcome to the Hot Pot XMAS Super Series!
We are targeting 3 teams for the Adult Division and will keep the draft option so the level remains balanced. Players can register individually or with a teammate so they can be on the same team. The tournament is organized by Powerplay Sports & Entertainment.
All games will be played in Hong Kong at the Discovery Bay Ice Rink. Schedule, game dates are as follows -
ADULTS
-Thursday December 29 - 7:30pm to 10:30pm
-Friday December 30 - 8:30pm to 10:30pm
DETAILS
- Minimum 3 games
- 3 X 13-minute periods with overtime (if needed)
- After a round robin, teams will be ranked 1-3.
- Semi-final - 2 vs 3 with the winner playing Seed #1 in the Final
- 10 to 13 players and 1 goalie per team
- All games are NON-CONTACT
- Jerseys and socks will be provided and will be required to be returned after the tournament
- Players can sign up individually or with a teammate
- Minimum age of 15 (Any exceptions must approved by the Organizer)
- Entry Fee - Players HK$2,000 and Goalies HK$1,000
- Deadline to register - December 9th, 2022 or when all the spots are filled.
https://www.cihl.com/hot-pot-tournament/hot-pot-tournament.php
If you have any questions, please contact
[email protected]
.
Thank you
Powerplay Sports & Entertainment